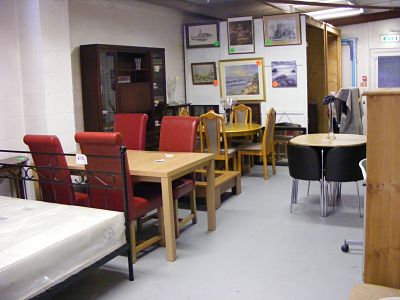 Furniture Sales & Clearance
Are you overwhelmed by clutter? Feeling disorganised, depressed or out of control?
If you need a reason to declutter, let me give you one major purpose - quite simply it's to FEEL BETTER!
Of course there are many other benefits.... you could also.....
Get back control of your life
Gain more physical space
Be less stressed, because you can find things
Feel calmer and more relaxed
Be able to clean properly
Stop being embarrassed by clutter
Feel able to move on in life
If you don't know how to… or where to start.. or may be just need a little extra support, Allotts provides expert advice and practical help. We will help you declutter and then organise your living or working area.
Whether you need a little help or a lot … paperwork, spare room or office… or even the whole house .... no space is too big or too small.
All our declutter services are charged at the same rate £40 per hour for three hours of a session, followed by £35 per hour for the subsequent hours of a session.
A decluttering session is a minimum of three hours.
A weekday decluttering session of four hours costs £155 plus travel.
We look forward to hearing from you